<![if !vml]>

<![endif]>

www.fluffies.org has three awards to give to outstanding websites. With outstanding websites are meant that are either animal related and provide good information on animal care, are easy to navigate on, and are a sight for sore eyes, but also websites not animal related that are excellent in ease of navigation, webdesign and providing good other topic information.
Nenya's award is meant for dog-related websites that excell in ease of navigation, webdesign & information.


Below is a sample of each award.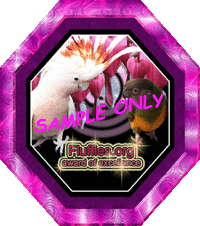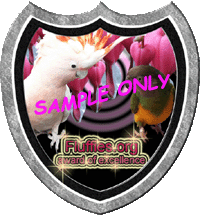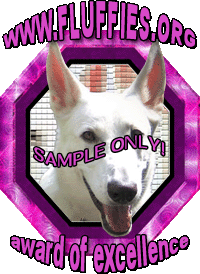 Usually, I just give these awards to special websites as I surf into them. However, I am aware of the fact that I won't surf into every outstanding site out there on the web, so if you feel that your website deserves one of the www.fluffies.org awards, please leave me a note.
I'll surf to your site then to check it out.
Note that a www.fluffies.org award is not just a thing to collect, but more a gesture of appreciation of your website.
---
www.fluffies.org
Copyright © 2001- 2005 All About Parrots & Alles over papegaaien
All About Parrots interactive & Alles over papegaaien interactief
All rights reserved. No content may be used or reproduced without the author's written permission