Please wait patiently while this page loads..
(It may take a while!)

On the photo below, you can see one of my friend's African grey parrots giving the veggie string a fussy look.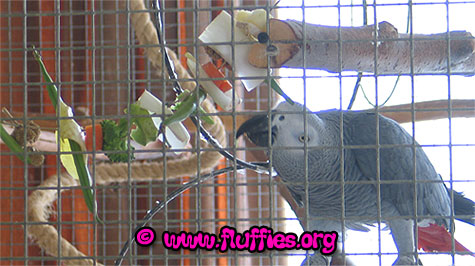 Yet, he decides to go for the veggie string..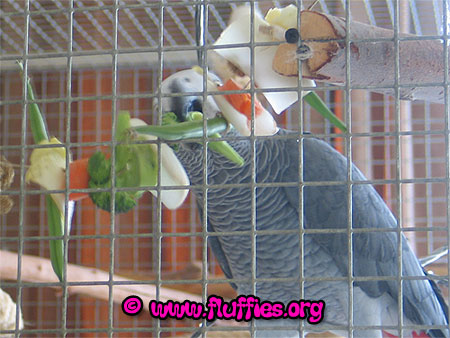 On the next photo, you can see him holding the veggie string with one foot, to help him tasting the veggies on the string.. :)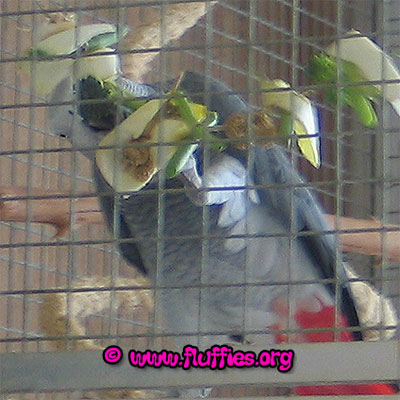 The other African grey looks curiously at his grey friend..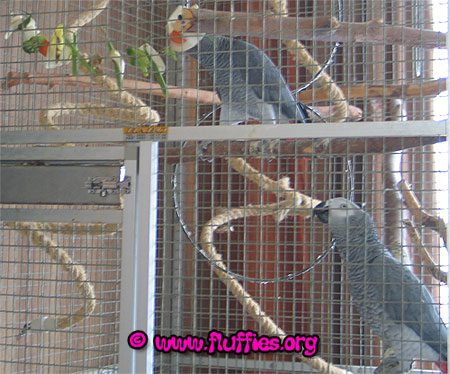 He decides to go and find out for himself, whether that string is just as tasty as his grey pal demonstrates..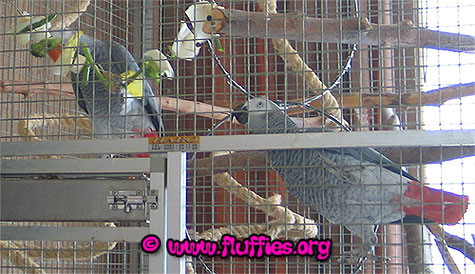 On the next picture, he's going for it!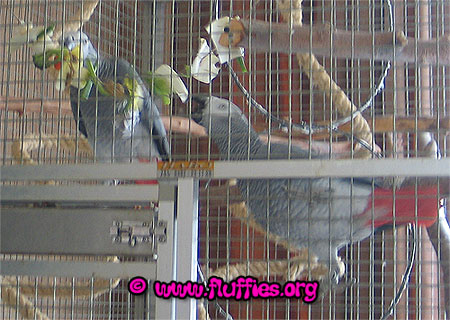 And grabs a bean!

The apple is more appealing after all.. On the next photo you can see them interested in (or eating) a piece of apple..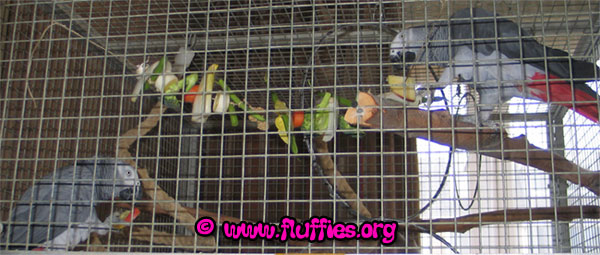 Click here to view photos of other parrots enjoying their veggie strings!
---
www.fluffies.org
Copyright © 2001- 2005 All About Parrots & Alles over papegaaien
All About Parrots interactive & Alles over papegaaien interactief
All rights reserved. No content may be used or reproduced without the author's written permission