<![if !vml]><![endif]>

Zazu visited the atomium in Brussels some time ago.

On the photo below you can see Zazu's play area in the car as I was sitting in the back..
Zazu had a great time!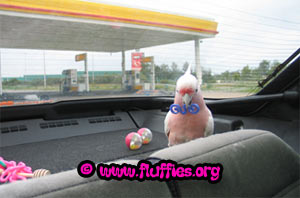 On the next picture, you can see Zazu in front of the Atomium.. (Along with a little explanation of it)
Zazu becomes quite a traveller! :-) First Germany and now Belgium!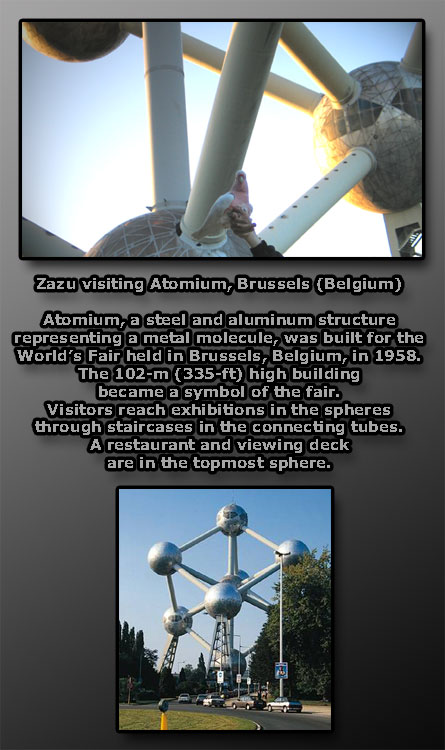 This adventure ends here.
You can view more adventures by following this link!
*** Disclaimer & warning PLEASE READ *** Please note that one should be careful to take his or her birds on outdoor excursions. Wings should be clipped properly and in case of a smaller, lighter built birds, please ALWAYS use a harnass!
If you are not sure if your bird is considered light built, please ALWAYS use a harnass!
The birds on this website are thoroughly trained parrots. Some of the activities depicted could put smaller or/and untrained birds in jeopardy.
Also, my parrots are fed a very healthy, organic diet on normal days.
PLEASE only feed your parrot these unhealthy snacks on rare occasions and in VERY small amounts!


---
www.fluffies.org
Copyright © 2001- 2005 All About Parrots & Alles over papegaaien
All About Parrots interactive & Alles over papegaaien interactief
All rights reserved. No content may be used or reproduced without the author's written permission