<![if !vml]><![endif]>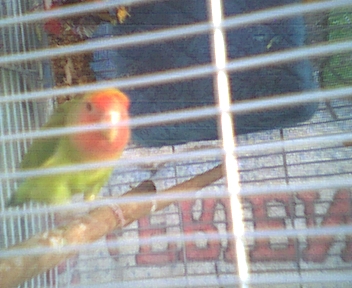 This is Bob, a peach faced lovebird (agapornis roseicollis) He was hatched on 2 december 2002.
Bob can talk, his vocabulary consists of 'Pretty Bob the bird' :-)
According to his dad, Bob enjoys watching TV, helping his dad play video games, and biting when frightened. Further he enjoys scrambeled eggs, bread, and as almost all birds do, corn.
On the photo below you can see him preening his dad's hand..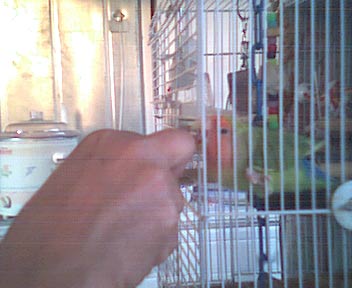 Curious Bob..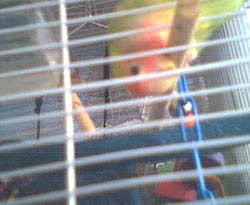 Bob, just showered..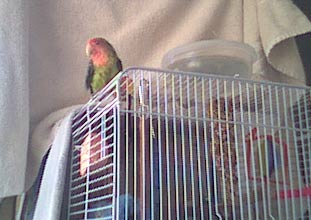 Note that you can now make your own website on the www.fluffies.org interactive site.
The only thing you need to do is to register to start making your own parrot(s)' site!
Just follow this link..


---
www.fluffies.org
Copyright © 2001- 2005 All About Parrots & Alles over papegaaien
All About Parrots interactive & Alles over papegaaien interactief
All rights reserved. No content may be used or reproduced without the author's written permission