New photos have been added of Sun Dance's new family member Lexy!
Please scroll down to find the new photos of Lexy, the leadbeaters cockatoo!

On this page, Sun Dance will introduce you to his family.. :-)
His mommy Pam wrote most of the text.. :-)

This is my precious baby boy, Sun Dance.. what a doll!
(Sun Dance is a Major Mitchells cockatoo, leadbeaters cockatoo or cacatua leadbeateri)
He came with a bad wing cut and broke many blood feathers, that had to
be pulled (Ouch) and went phobic on me for a short while and trusted no
one but since with help from Sue.. I started slowly gaining his trust
back again...Now we are both "Happy Campers" and all is forgotten now! :)
Love him dearly! :)

Sun Dance on his huge play gym, flooded with toys!

This is a recent photo of Sun Dance..



Sun Dance sitting on his gym..
This is the newest flock member, Lady Xanadu, Xany for short.
(Xany is a Major Mitchells cockatoo, leadbeaters cockatoo or cacatua leadbeateri)
She came home july 17 2004.. Her mom just couldn't wait, and left to the airport quite early! :-)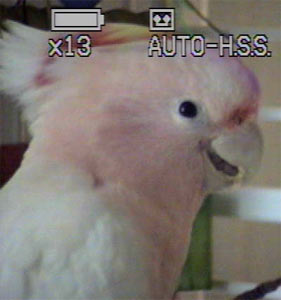 Xany looking cute on her first day home.. (She can do that very well!!)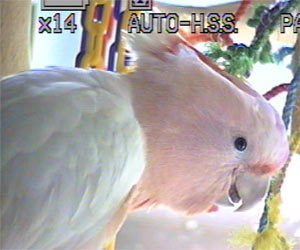 She took a shower to get rid of the airplane smell.. :-)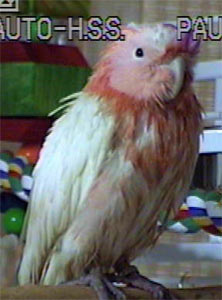 This photo was taken some days after Xany's arrival. Isn't she super cute?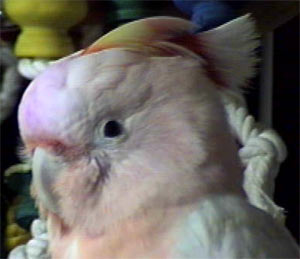 Sun Dance & Lady Xanadu's first introduction.
They were closely supervised by their mommy.
Sun Dance first hissed at his baby sister, but has settled down and can't stop watching every move of her!
Xany could care less about him! :-)
On the next four photos, Xany is sitting on the right. Sun Dance is sitting on the left.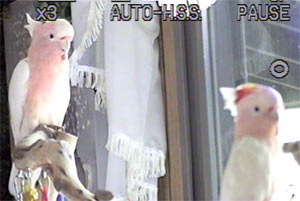 Xany raising her crest high! Sun Dance looks even more interested!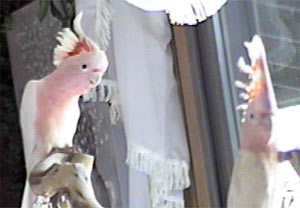 Xany showing her beautiful crest for the photo!
Sun Dance is pretending he doesn't see her.. :-)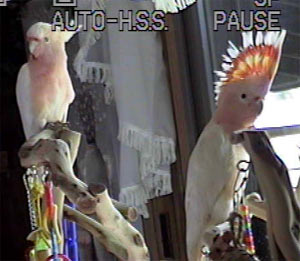 Sitting quietly..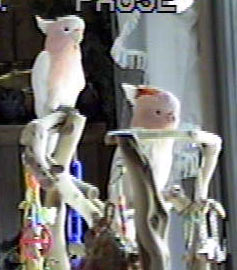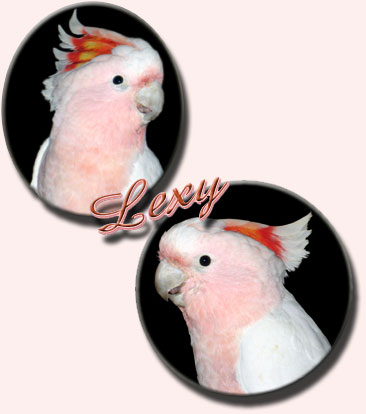 Note that you can now make your own website on the www.fluffies.org interactive site.
The only thing you need to do is to register to start making your own parrot(s)' site!
Just follow this link..


---
www.fluffies.org
Copyright © 2001- 2005 All About Parrots & Alles over papegaaien
All About Parrots interactive & Alles over papegaaien interactief
All rights reserved. No content may be used or reproduced without the author's written permission