Here some photos taken on may 19..
This page may take a while to load, please wait patiently while this page loads.

Nenya is looking curiously at me when I called her..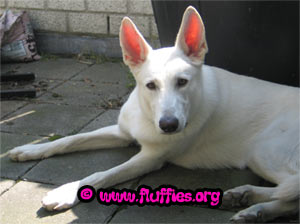 What did you say??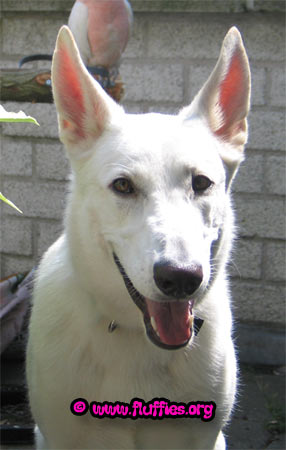 I am coming!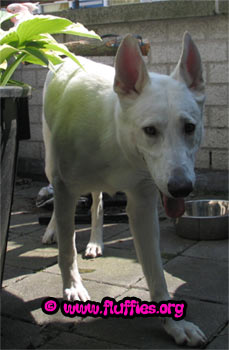 Zazu really didn't like Nenya walking on his balcony.. He tried to chase her away.
Please note that I don't leave them unattended!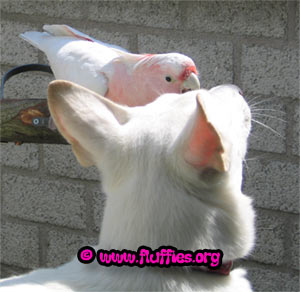 Zazu missed, and fell upside down. While he was hanging upside down, Nenya started sniffing him...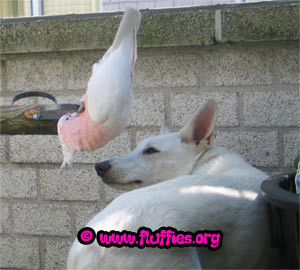 ...to Zazu's dislike!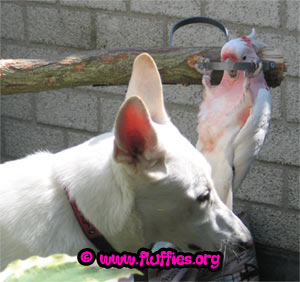 Thank you for visiting Nenya's page!

---
www.fluffies.org
Copyright © 2001- 2005 All About Parrots & Alles over papegaaien
All About Parrots interactive & Alles over papegaaien interactief
All rights reserved. No content may be used or reproduced without the author's written permission