<![if !vml]><![endif]>

Just wanted to show you the cage of my leadbeaters cockatoo Zazu as I get questions about how I align my cage with toys, what kind of toys birds play with, what my cage looks like and more of these questions.


If you hold your cursor on the toys you are able to click and then you see an enlarged picture of this toy.
By the way, the wooden ladder 'died' after just a few hours, ha ha ha.. I bought it (along with 3 others and 2 smaller ladders) on a garage sale for just 4 dollars the whole package!
The ladder didn't hang like that very long. I was supervising and found out that Zazu tried to throw the ladder down so I put his ladder on the floor, where he demolished it further in the blink of an eye!
28-10-2002 : His cage doesn't look like this anymore, because I regularly change it. This is necessary to prevent boredom.
Please always supervise your birds with new toys.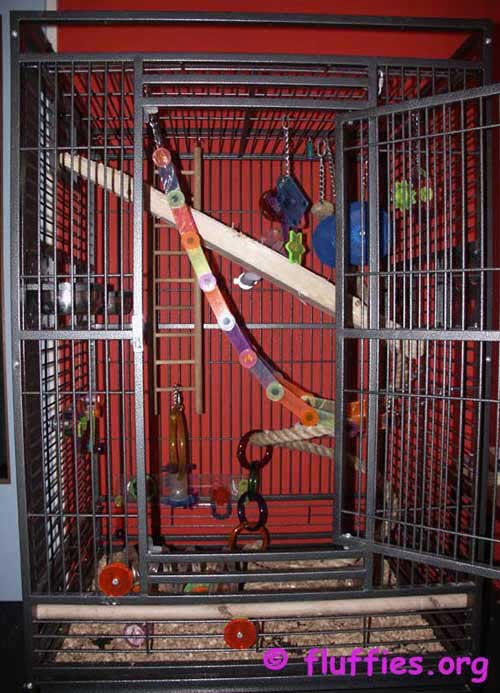 ---
www.fluffies.org
Copyright © 2001- 2005 All About Parrots & Alles over papegaaien
All About Parrots interactive & Alles over papegaaien interactief
All rights reserved. No content may be used or reproduced without the author's written permission