<![if !vml]><![endif]>


After meeting Donny and Cherry, Zazu went on with his ever going attempt to annoy Frank's African grey companions.. It seemed he was succeeding!
On the photo below you can see Zazu in the most 'easy' position to chew a branch: With his head through a cupholder!!!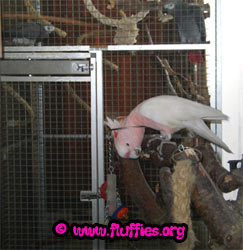 On the photo below, Zazu is inviting me to cuddle him.. Well, he tries to seduce me to cuddle him.. :-)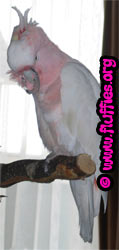 When this won't work, he'll try something else. He'll show me what he likes best, a good neck scratch!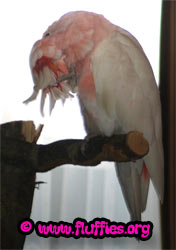 Do you see the feather of his crest slipping through his toes?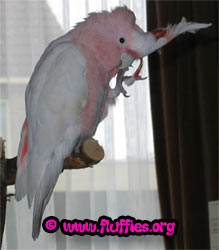 On the photo below Iago is trying to draw my attention by hanging upside down, pretending to be a clown!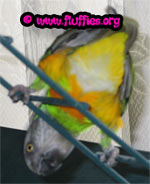 On the picture below, Iago is trying his brother's tactic.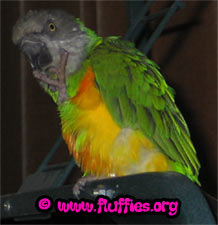 Iago looks incredibly cute on the picture below, don't you think so? :-) I couldn't resist him like this, so he got his deserved scratches.. Let's not talk about human weakness.. :-)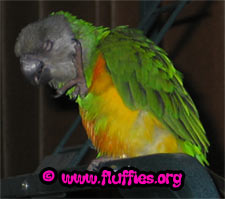 We hope to see you next time!
---
www.fluffies.org
Copyright © 2001- 2005 All About Parrots & Alles over papegaaien
All About Parrots interactive & Alles over papegaaien interactief
All rights reserved. No content may be used or reproduced without the author's written permission