<![if !vml]><![endif]>


Want to see more diary entries with photos? Then please click this link!




It kept on snowing, these days until there was a layer of about over 20 centimeters of snow!
On the photo below, Zazu is exploring the snow..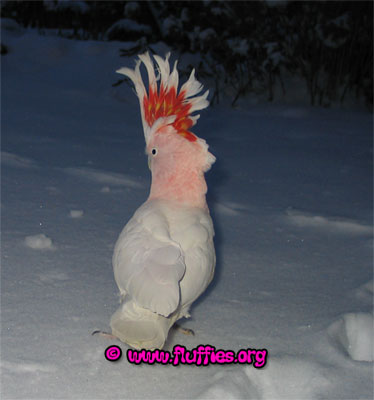 On the next photo, Zazu is wondering who made those prints in the snow. He puts his own foot forward to compare the size of the print.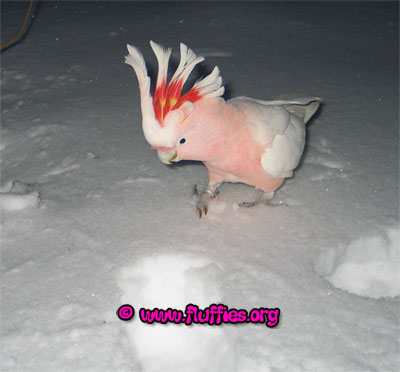 Zazu investigates the snow around the print as a real Sherlock Holmes.. :)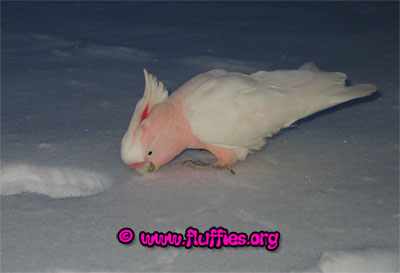 His conclusion is simple: 'A cockatoo cannot have made those large prints!'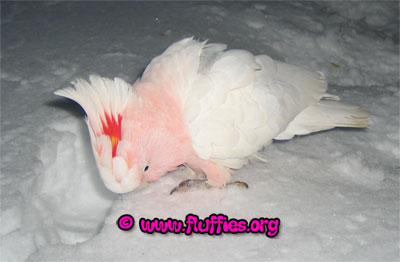 As a real detective, he also investigates the surrounding area..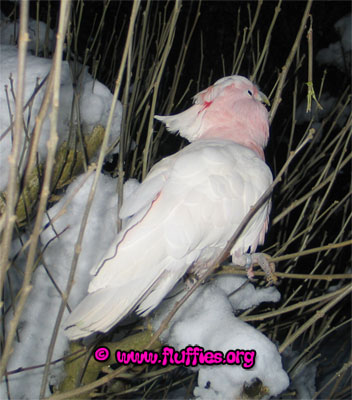 Click here to see a movie of Zazu in the snow by night.. (655 KB)
What a spooky atmosphere, it suits those eery prints!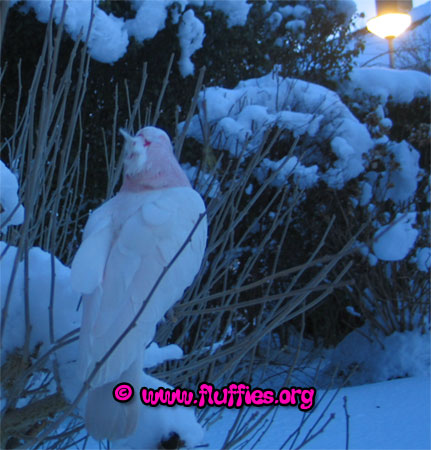 The next day, Zazu went exploring his gym..
It's not looking quite as he expected: It's covered in snow!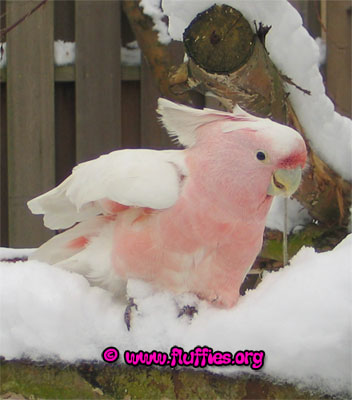 Zazu takes a small bite to see what this stuff is like..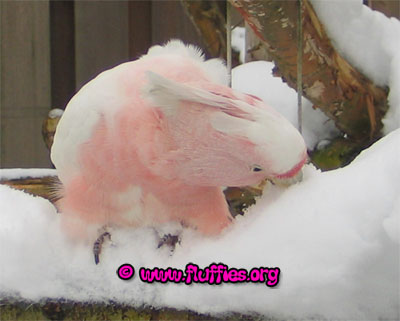 Click here to see a movie of Zazu trying to clean his snowy gym (954 KB)

On the next page, the story continues!

---
www.fluffies.org
Copyright © 2001- 2005 All About Parrots & Alles over papegaaien
All About Parrots interactive & Alles over papegaaien interactief
All rights reserved. No content may be used or reproduced without the author's written permission