<![if !vml]><![endif]>



But on the next photo, he decides to join his brothers, who are going to sit on the gym.
'Wait up, I'm coming' Flit flaps his wings to keep up with his two parrot brothers.. :)

Here, the three musketeers are sitting on Iago's outdoor gym.. Zazu is looking at the snow on this gym, thinking he'll have a hard job on cleaning all gyms from snow!
'Okay, I will give it a try' Zazu thinks.. Little Flit helps him undoing the gym of the snow while Iago stays motionless.
He seems to be thinking: 'My two brothers can clean this gym perfectly well, I don't have to help. You have fancy horses and workhorses, and I'm a fancy horse!'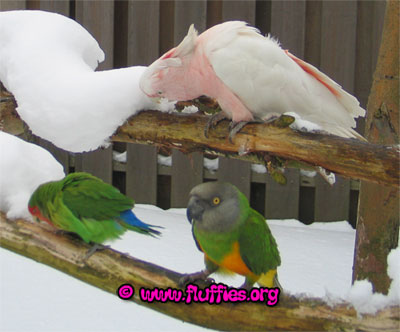 Click here to see a movie of my parrots on their snowy outdoor gym (1.480 KB)
On the next photo, Iago & Flit are enduring a snow flurry..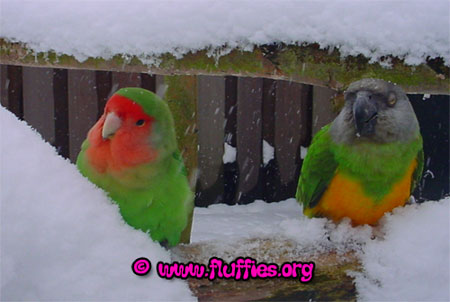 Iago gets covered with snowflakes.
'I don't think this is funny, stop taking photos!'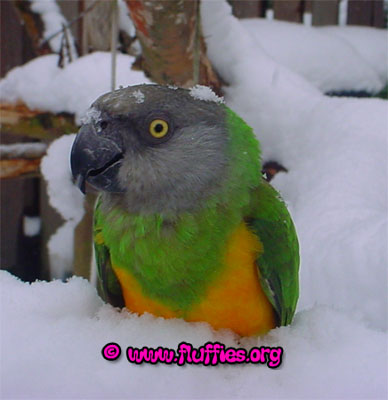 On the next photo, Flit is sitting in a snowy tree..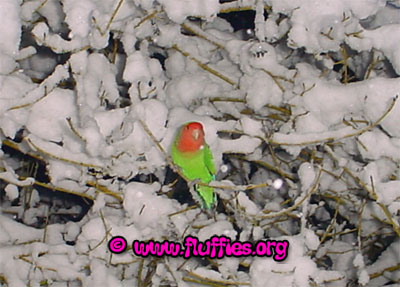 'Just tasting the snow, mommy!'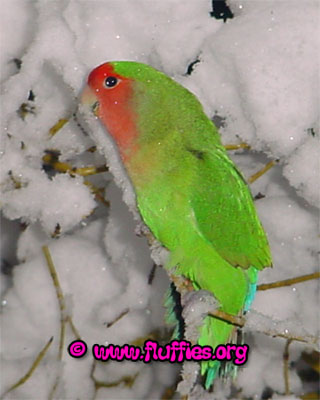 'I'm shaking that snow out of my feathers'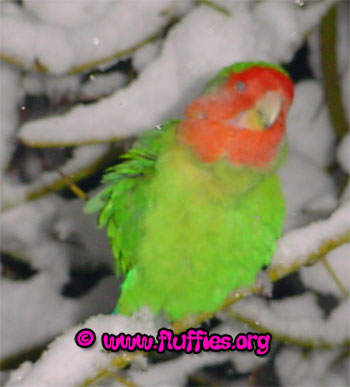 This snowy adventure ends here.
You can view more adventures by following this link!
---
www.fluffies.org
Copyright © 2001- 2005 All About Parrots & Alles over papegaaien
All About Parrots interactive & Alles over papegaaien interactief
All rights reserved. No content may be used or reproduced without the author's written permission