<![if !vml]><![endif]>


Want to see more diary entries with photos? Then please click this link!


Those two little lovebirds just loved running around on the table. They seem to be heading for the beer on the photo below.. :) (Ofcourse they didn't get anything!)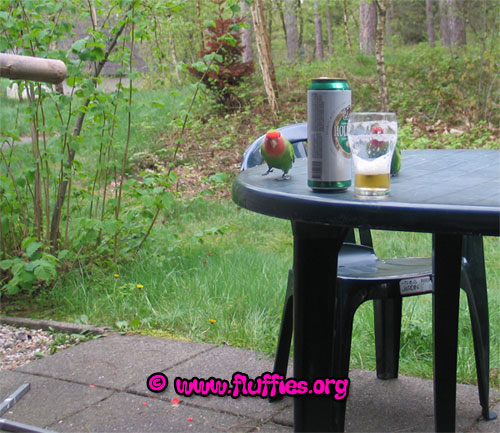 On the photo below, Flit is playing for nuthatch. But this time, the nuthatch is using the wall to stick to!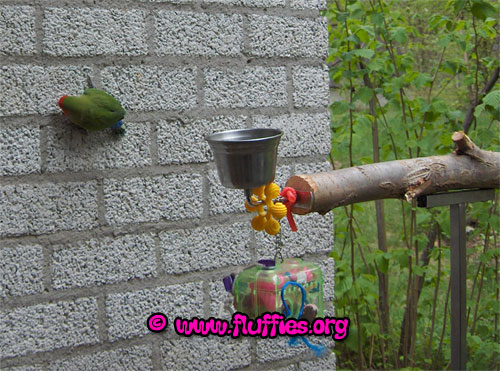 There also lived a lizard under the treshold.. I had never seen a lizard in the Netherlands. Well, in ZOOs but never in the wild. I don't know what kind of lizard it was, if you do know this, please send me an email..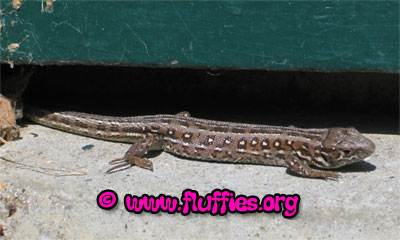 The surroundings of the bungalow also was the residence of this squirrel. Again, I had never seen them in the Netherlands else than in ZOOs..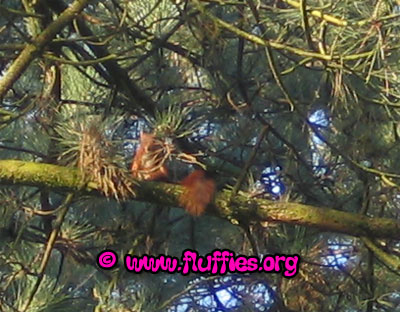 In the evening, we went to explore the surroundings. All the fids joined us, and Iago decided he wanted to explore the surroundings while laying on a forearm.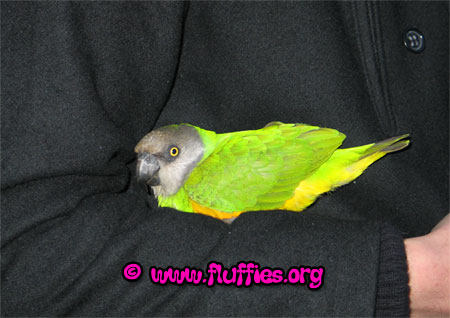 As we came back, my sister decided she wanted to work some on her laptop: Accompanied by Sammie..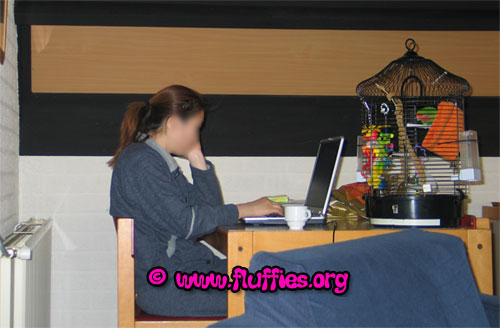 The story continues on page 3!

---
www.fluffies.org
Copyright © 2001- 2005 All About Parrots & Alles over papegaaien
All About Parrots interactive & Alles over papegaaien interactief
All rights reserved. No content may be used or reproduced without the author's written permission