<![if !vml]><![endif]>


Want to see more diary entries with photos? Then please click this link!


On friday, we went to play midget golf. On the photo below you can see Iago, Zazu, Flit & Sammie sitting on the T-stand while watching how my dad fails to put the ball in the hole! He he he!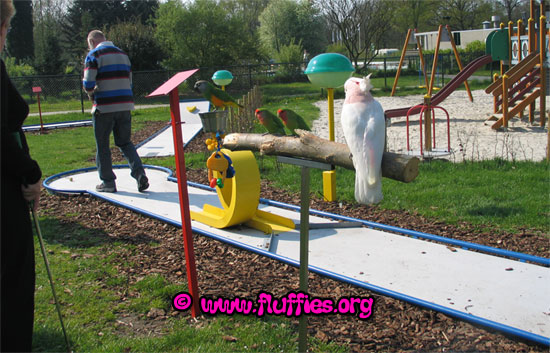 Then it was my sister's turn. The three musketeers (Iago, Zazu & Flit) didn't believe she was any better than my father.. :)
Yet, Sammie is cheery: His mommy can do anything!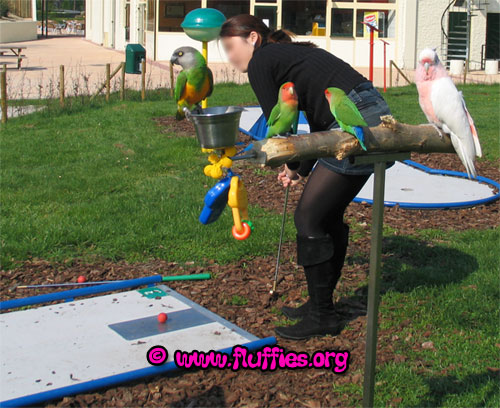 Sam continues cheering for his mom while sitting on my brother-in-law's arm.
Iago & Flit aren't too sure of it, and move to another golf course. They don't trust her swings!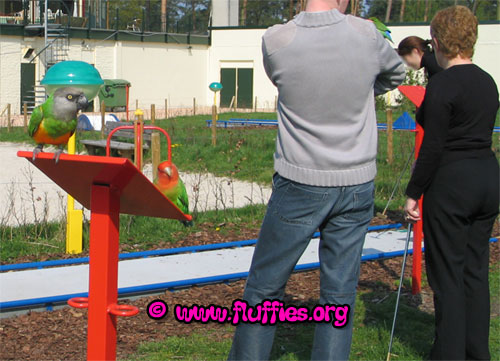 After a lot of swings, my sister still hasn't hit the ball in the hole.. Sammie decides he goes to help his mommy a bit.
(Can you see him hanging on her arm?)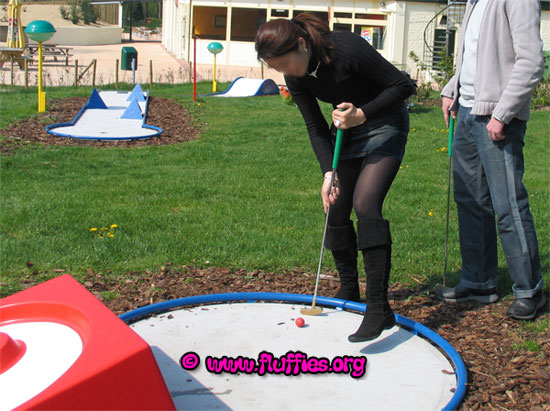 The story continues on page 7!

---
www.fluffies.org
Copyright © 2001- 2005 All About Parrots & Alles over papegaaien
All About Parrots interactive & Alles over papegaaien interactief
All rights reserved. No content may be used or reproduced without the author's written permission