<![if !vml]><![endif]>


Want to see more diary entries with photos? Then please click this link!


These three cockatiels were going on an adventure in the gras. They were supervised by their human ofcourse! :-)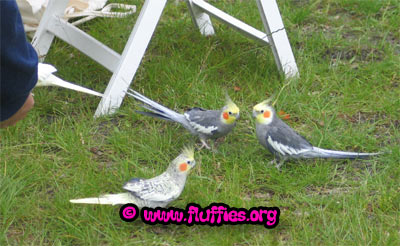 Two goffins meeting..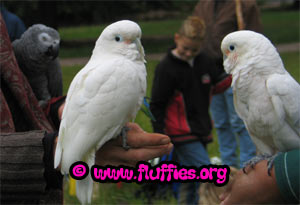 And an amazon parrot posing in front of the camera..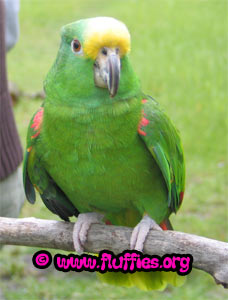 Cheeko (rose breasted cockatoo/ galah) sitting on his mom's knee..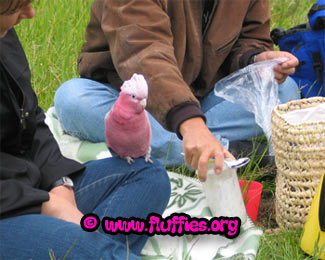 Click here to see a movie of a galah's greeting (551 KB)
This umbrella cockatoo was guarding her little human, LOL!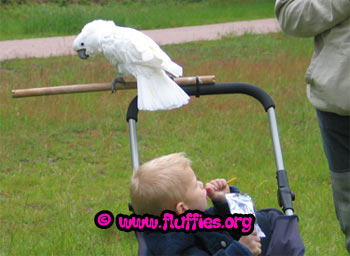 To Zazu's horror, there were lots of annoying macaws on the picnic. And they didn't leave him alone! Pablo (the green wing macaw) had fun scaring Zazu, and biting a small piece of his crest, or shall I say, crown? LOL!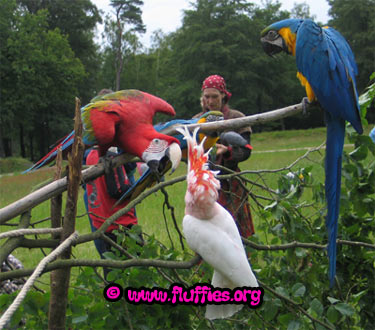 Click here to see a movie of a very annoying blue and gold macaw! (1.177 KB)
(He was bullying Zazu!)
Another view of the play tree. You can see two male eclectus parrots, African greys, Illiger macaws, an amazon parrot & a galah perched on a human's hand.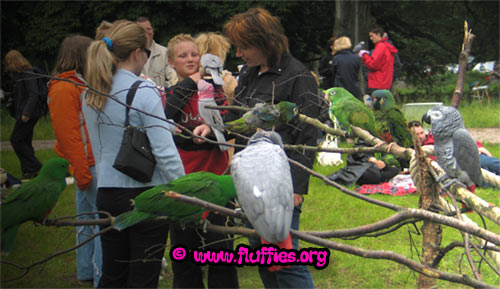 Click here to see a movie of an African grey returgirating for a macaw! (1.059 KB)

The story continues on page 6!


---
www.fluffies.org
Copyright © 2001- 2005 All About Parrots & Alles over papegaaien
All About Parrots interactive & Alles over papegaaien interactief
All rights reserved. No content may be used or reproduced without the author's written permission