<![if !vml]><![endif]>


Want to see more diary entries with photos? Then please click this link!


I thought this picture was nice. A girl looking to the left, and all her parrots looking right! (Two male eclectus parrots and a galah)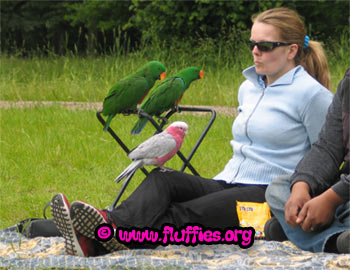 Little fids were very well presented. This bourkes parakeet was present as well. Behind her, you can see cockatiels.
The little ones clearly enjoyed themselves, though this Bourkes parakeet seems a bit tired!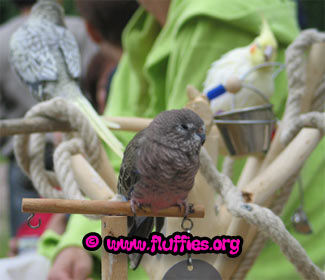 Pablo interferring.. The grey chooses the easiest way: Do not argue with Pablo!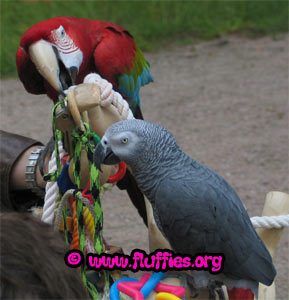 The picnic makes one thirsty, if you have to believe this African grey. (he sunk his beak into this glas!)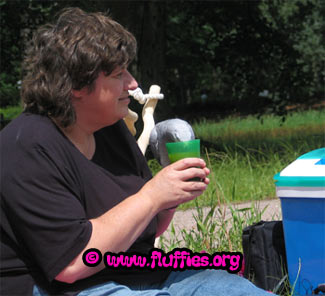 Zazu in his element: On the ground, pulling blades of gras.. :-)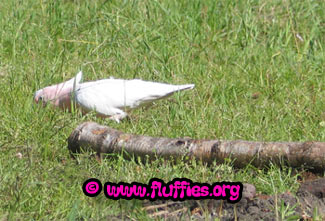 Zazu went home with a new t stand: Villafilou had made it, and I will use it when I am busy chopping groceries etc. Or doing the laundry. It's a lot more fun to have him with you while doing the boring household!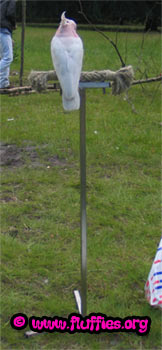 After the picnic, we went with a friend to have some snacks. He had a large play gym, where all the parrots sat down. Iago had a great time, as you can see! Zazu is keeping an eye on Pino (the Congo African grey parrot)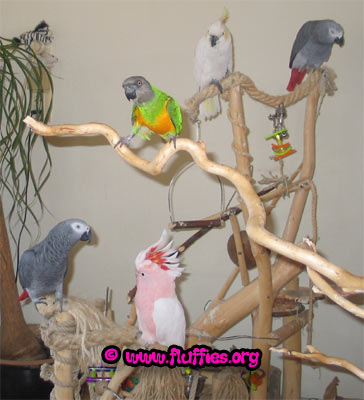 Click here to see a movie of Zazu who stole Pino's treat but wanting more!
When we drove home, the sky was beautiful.. I just had to get out of the car, and take some photos..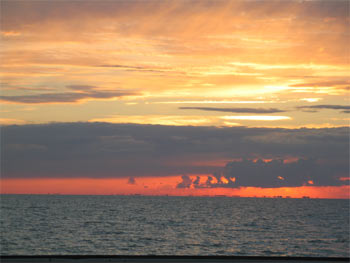 And another..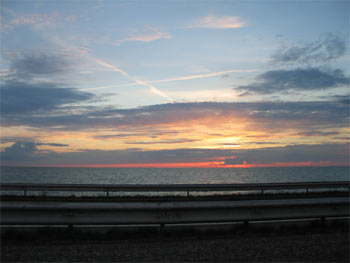 After this day, Iago was really tired. Normally, he isn't impressed but after this day, he needed a full day to recover. He was awfully quiet the next day.. :-)


---
www.fluffies.org
Copyright © 2001- 2005 All About Parrots & Alles over papegaaien
All About Parrots interactive & Alles over papegaaien interactief
All rights reserved. No content may be used or reproduced without the author's written permission