<![if !vml]><![endif]>


Want to see more diary entries with photos? Then please click this link!


Even more umbrella cockatoos! This umbrella cockatoo came with his brother or sister, a blue and gold macaw.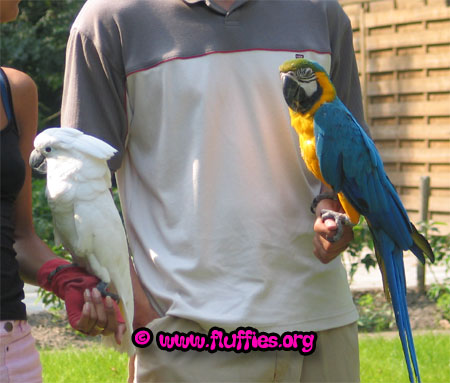 A blue fronted amazon & a male eclectus parrot.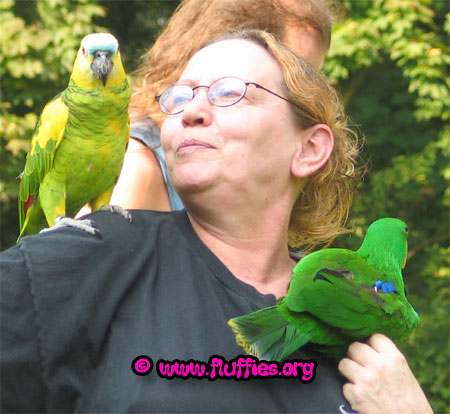 A white eyed conure or aratinga leucophthalma? (Thanks to one of our visitors)
If you know the species of this conure, please email me.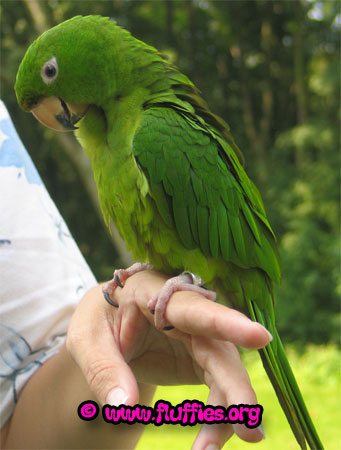 A far relative of Iago, another Senegal parrot: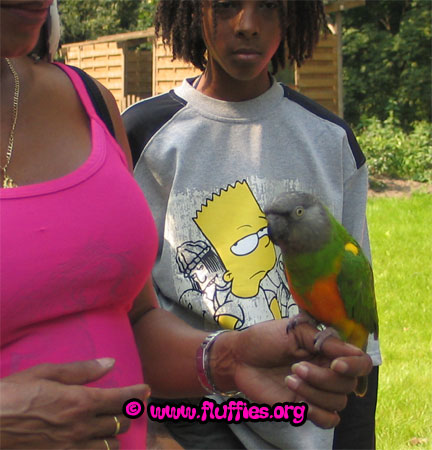 Again, Roxy the umbrella cockatoo. She seems quite comfortable! :)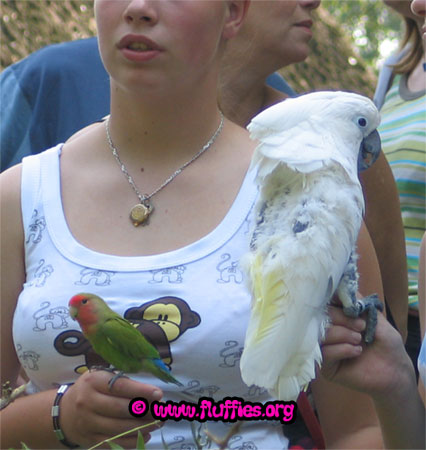 A bare eyed cockatoo! :)
(Cacatua pastinator sanguinea)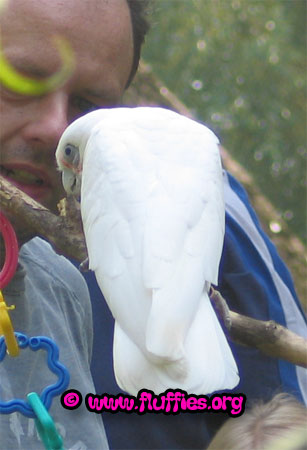 Paco, the triton cockatoo (front) having a quarrel with another sulphur crested cockatoo..
(Fighting for the best spot!)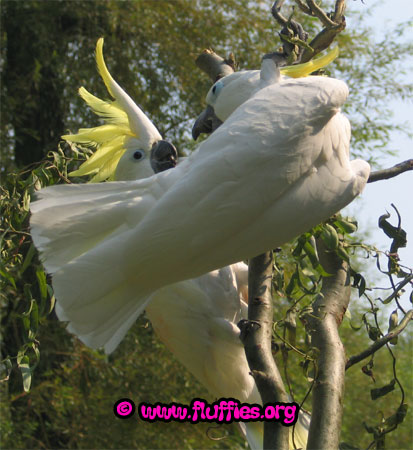 On the next photo, Paco the triton cockatoo is losing a battle with a blue and gold macaw.
The b & g macaw threw Paco off his branch.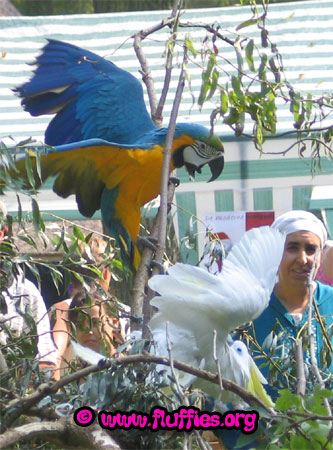 The story continues on page 6!

---
www.fluffies.org
Copyright © 2001- 2005 All About Parrots & Alles over papegaaien
All About Parrots interactive & Alles over papegaaien interactief
All rights reserved. No content may be used or reproduced without the author's written permission